Child Hall
Child hall:
Virtual Reality (VR): The virtual reality environment provided by libraries allows children to interact with content through the use of natural technologies. The child has access to global 3D computer applications that cater for science, technology, engineering, mathematics and physics-related subjects. The virtual reality will also allow the child to practice skills that are typically extremely dangerous, expensive or rare in the real world. Before children use them, devices are sterilized, and each device is removed and isolated after use.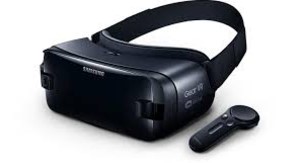 The Immersive Room: When a child enters the Immersive Room, an illustrated story is projected onto the walls of the room, accompanied by a recording of a storyteller telling his or her version of the tale.

The library provides children with portable devices that contain stories and visual educational games to help them learn while having fun.

"3D Stereo Stem" devices in 3D format: Libraries provide a collection of short and high-definition digital films in the fields of science and mathematics. Using 3D stereo glasses and a 3D laptop and projector, the child can watch the short film and be immersed in the content of the 3D stereo.

To develop and improve the reading level of children, Sharjah Libraries have created databases that include audio or electronic content for use in library buildings or at home.

To assist the child in gaining free access to information, libraries provide the child with an image search function that enables him or her to obtain the data of the books in the electronic library catalogue by selecting images that represent the subjects of the books available on the shelves of the children's halls.
Book Club Area
Authorty's new home in Maliha...