24/7 Book-Return Drive Thru
'Drive-thru Book-return self-service' station which is located at the back gate of Sharjah Public Library operates 24/7, enabling library users to return the borrowed books at any time they want , and the service saves users' time and efforts during the lending-returning processes. The Book-return self-service is based upon the Radio Frequency Identification (RFID) technology.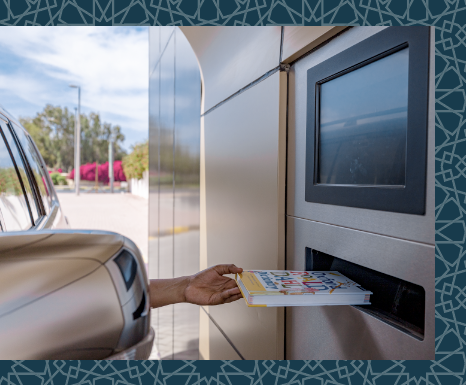 SPL has installed several book drop boxes near the main entrance of its five branches in Kalba, Khorfakkan, Dibba Al Hisn, Wadi Al Helo, and Al Dhaid to enable members in the Central and Eastern Regions of the Emirate return their borrowed books without having to enter the library physically, and to ensure compliance with the ongoing precautionary measures against COVID-19.
Book Club Area
Authorty's new home in Maliha...