SPL engages readers in discussion on American classic

Date: - Mar 04, 2022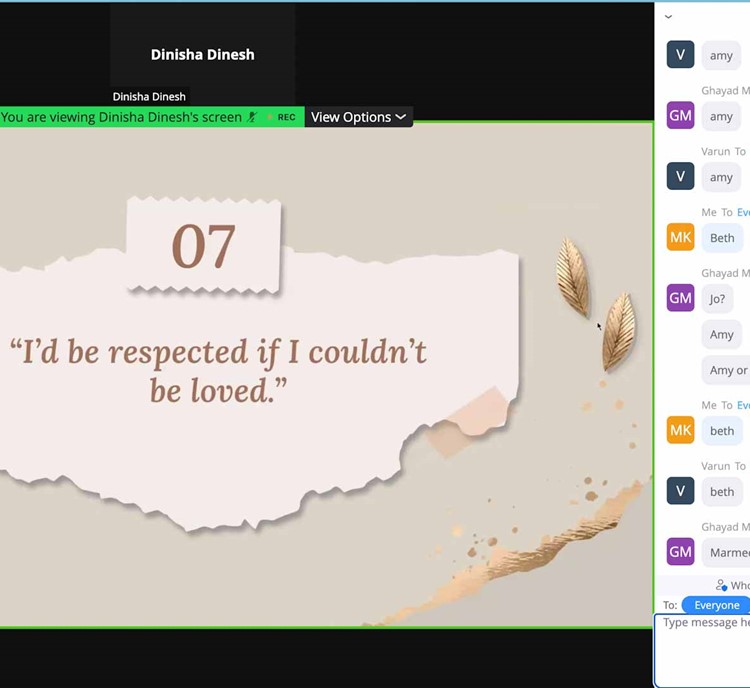 The Sharjah Public Library (SPL), an affiliate of Sharjah Book Authority (SBA), hosted a lively book club session that reflected on the legacy of Louisa May Alcott's 19th century novel Little Women and its resonance with book lovers more than 150 years later.
Held virtually via Zoom, the session was led by the board members of the American University of Sharjah (AUS) Book Club and was attended by a cross-section of students of diverse age groups and nationalities.
Alcott's masterpiece, a classic of American literature, is a celebration of female ambition, womanhood, and strong-will, and has since spawned seven film and more than 10 TV adaptations, and a host of dramas, musicals, and more.
The book club's Vice President, Joseph Henry, commenced the session with a rapid-fire quiz via Kahoot, a game-based learning platform, featuring a series of multiple-choice trivia questions about Little Women's publication history and Greta Gerwig's 2019 film adaptation of the book.
In a lively discussion, President of the AUS Book Club, Poojaraj Maniyeri, explored why Little Women remains relevant today as participants shared their personal opinions about the many underlying themes in the book and its formidable cast of women characters.
Reflecting on the book's enduring popularity, AUS student Ghayad Muhandes said: "There is something very relatable about Little Women, especially the camaraderie and interactions of the four March sisters, who are the main characters. Even today, we still make the same jokes and share the same dreams as they did."
The session also explored 19th century gender roles and the ideals of femininity prevalent at the time of the book's publication in 1868.
The book club's Vice President said: "Little Women accurately depicts the difficulties and struggles faced by women 150 years ago. It digs deep into how hard it was for women to pursue their passions and the societal expectations they had to comply with."
Dinisha Dinesh, Executive Assistant of the AUS Book Club, concluded the session with a fun game where the virtual participants had to identify the characters by listening to quotes from the book.
Book Club Area
Authorty's new home in Maliha...