Treasures€ from the past and present on the shelves of Sharjah Public Libraries

Date: - Sep 26, 2022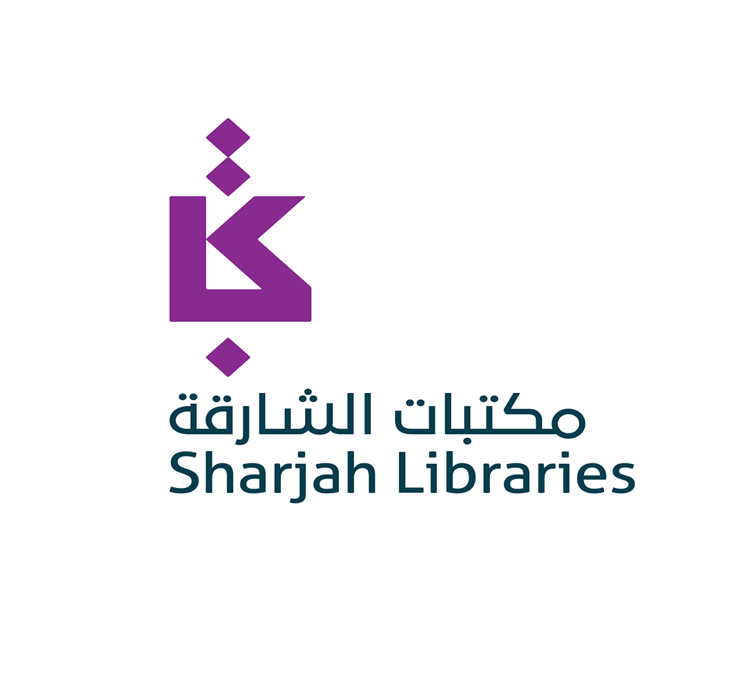 Sharjah Public Libraries in their various branches are full of vast collections of old and new titles and publications, as well as rare holdings, including valuable manuscripts, all accessible to library patrons and reading enthusiasts of all ages.
The director of Sharjah Public Libraries Department, Iman Bushlebi, revealed to "Emirates Today" that the libraries contain huge collections of books, sources and references; Among them, 6,120,000 electronic sources are divided into e-books, audiobooks, newspapers, magazines, articles, video content, book summaries, archival material, rare books and manuscripts, theses, maps and photos.
She said that Sharjah Public Libraries meet the needs of the public for their quality services through six branches; It is distributed between Sharjah, Khorfakkan, Kalba, Dibba Al-Hisn, Wadi Al-Helou and Al Dhaid, and its total holdings amount to approximately 730 thousand objects or knowledge containers covering 32 international languages. At the forefront of these are Arabic and English, and include various arts, literature and scientific disciplines in all areas of interest to researchers and readers of various segments and interests.
She added: "As for those who have an interest in manuscripts and rare books, the Department of Rare Books places them in front of treasures from these holdings, including a copy of our master Othman bin Affan's Noble Qur'an, illustrated by the copy preserved in the Topkapi Saray Museum ."
And she continued: "The rare manuscripts include a copy of the manuscript of Al-Tariaq's book preserved in the French National Library, the manuscript of the book Unveiled Narcotics of Urgent Expression, the manuscript of the explanation of the Hasami team, a manuscript copy of the Maqamat al- Hariri and others."
She noted that in order to ensure that the blind have their own space that allows them to increase their knowledge, the Sharjah Public Libraries in Al-Amidi Hall offers a number of smart services for the visually impaired through which they can access it digital. space and benefit from a range of units available in its branches.
Iman Bouchlebi stated that one of the most prominent aids for people with visual impairments are those equipped with large screens that help them browse books and view them by voice.
She pointed out that Sharjah public libraries include other devices, such as a text reader and a portable device that combines technological performance and tactile techniques, intended for those suffering from visual impairment, blind or deaf-mute people who want to stay connected to the Internet.
And she continued: "Sharjah Public Libraries also deals with children's books and the halls designated for them with great care, including providing virtual reality environments that allow children to interact with content using natural techniques and set the child able to experience three-dimensional computer applications that deal with simplified scientific topics, and libraries also offer special databases. For children, it includes audio or electronic content, and to help the child with free access to information, the image search function is available, which helps the child get book data in the library's electronic catalogue.
Regarding the halls intended for young people, she stated that, in addition to the books on their shelves, they are also provided with professional photography training, using the latest equipment that enables them to to design and create, in addition to a room dedicated to the audio recording service for training in recording podcast clips, Finally, they can take advantage of the 3D printer to develop concepts for production capacity and implement the printing of shapes and models that they are creative in their design.
The director of Sharjah Public Libraries added: "In addition to their usual services to their patrons, the libraries adopt many qualitative events and programs such as cultural, educational, sports workshops and community initiatives that target audiences of all age groups, which made it a platform for learning, training, raising awareness and skills development. And meeting with specialists and experts in several fields."
She explained that the libraries' programs and events vary between real and virtual, including reading clubs and summer reading camps, in addition to specialized reading workshops on a weekly basis in the children's hall, the university's specialization exhibition and the professional guide forum.
Meaningful posts and initiatives
Sharjah Public Libraries are keen to be present at cultural forums and festivals in the emirate, such as the Sharjah Children's Reading Festival and the Sharjah International Book Fair, in addition to participating in the implementation of quality workshops in several professional disciplines in collaboration with government institutions and agencies .
Sharjah Libraries organized many cultural seminars and initiatives with the aim of achieving its strategic directions, especially providing their knowledge platform so that libraries become a common place that meets the needs of the public.
Book Club Area
Authorty's new home in Maliha...