SPL participates in World Library and Information Congress in the Netherlands

Date: - Aug 28, 2023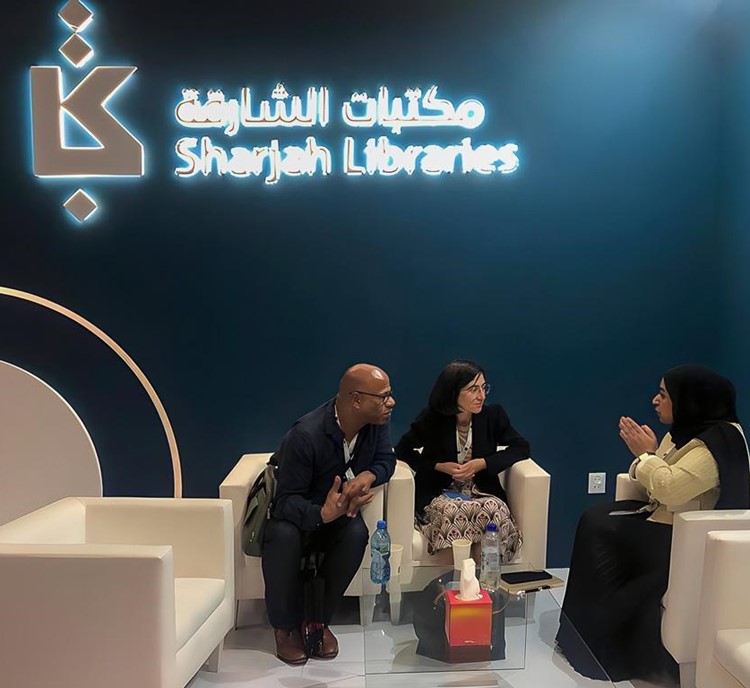 Sharjah Public Library (SPL) has made its third consecutive appearance at the World Library and Information Congress (WLIC), which is hosting its 88th annual edition in Rotterdam, the Netherlands.
SPL's participation, from 21st to 25th August, is aligned with the theme of the congress, 'Let's work together, let's library'. SPL seeks to promote knowledge exchange and industry best practices to continue its role in empowering libraries worldwide to be the cornerstone of inclusive societies.
During its participation, SPL is exploring cutting-edge trends and technologies emerging in the library sector, fostering strategic dialogues with librarians worldwide, and looking into new avenues of cooperation with global knowledge institutions.
On the first day of the congress, the SPL delegation met with the staff of prominent libraries in Rotterdam. At its pavilion at the WLIC, the SPL representative welcomed several officials from the International Federation of Library Associations and Institutions (IFLA), including their President, Vicki McDonald; Sharon Mims, Secretary-General; and Barbara Leeson, former president.
The officials lauded SPL for their innovative programmes and strategies that further boost their role as a global learning and cultural exchange hub.
Emily Drabinski, President of the American Library Association (ALA), also visited the SPL pavilion to discuss collaborative strategies the two long-standing partners will continue to undertake to promote the global library sector.
Eman Bushlaibi, Director of SPL, stated, "Our participation in this global conference reflects our commitment to building and strengthening bridges of knowledge and culture and promoting professional exchange. By examining ways of cooperation, establishing strategic partnerships with our global counterparts, and gaining first-hand insights into the world's finest success stories in the field, we aim to reinforce libraries as gateways to science, knowledge and inclusive learning."
The SPL delegation is engaging in a series of impactful conference sessions and workshops to enrich professional competencies in library management, learn about the latest technological trends and stay ahead of changes.
Book Club Area
Authorty's new home in Maliha...